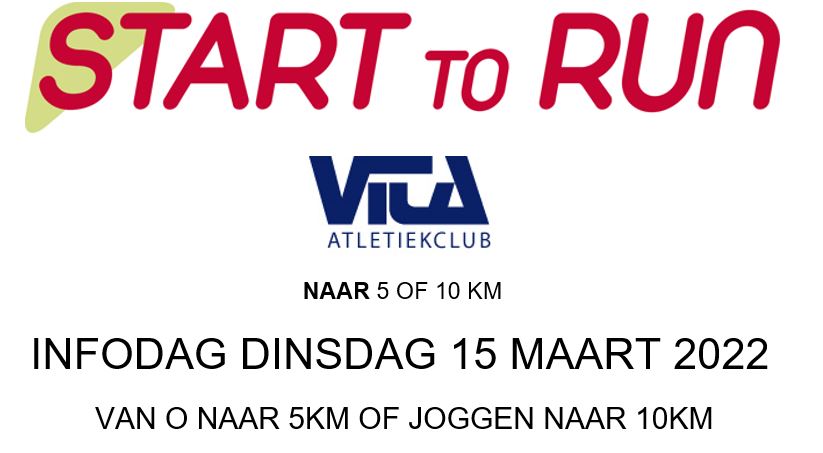 Op dinsdag 15 maart om 19u15 is er opnieuw een infosessie voor de komende start to run in ons clubhuis aan de atletiekpiste.
Deze wordt gehouden in twee sessies :
van 0 naar 5km waarbij geen basisconditie nodig
van 5 naar 10km waarbij we verwachten dat deelnemers al bijna 5km rustig kunnen lopen.
De trainingen gaan door op dinsdag en donderdag en op zondagmorgen.
Het inschrijvingsgeld bedraagt € 30.00
Je kan inschrijven op de infosessie of tijdens de eerste training.
In bijlage een folderflyer start to run 202203