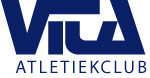 NAAR 5, 10 of 15 KM
Op de infodag daagden 23 belangstellenden op. Daarnaast waren er nog extra inschrijvingen.
Wie nog wenst in te schrijven van de start to run kan dit doen op dinsdag 3 april voor aanvang van de start to run.
Het inschrijvingsgeld bedraagt 30 euro en dit voor 30 trainingen (€1.00 per training); waarvan een gedeelte terugbetaald wordt door de mutualiteiten.
Voor meer info: website www.atletiekvita.be, email via vita@telenet.be of bellen naar Eddy De Vogelaer: 0476/554.557.