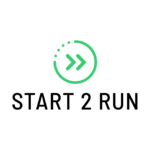 INFODAG DONDERDAG 22 SEPTEMBER OM 19U15
VAN O NAAR 5KM OF JOGGEN NAAR 10KM
VITA organiseert op de stedelijke atletiekpiste te Ninove een start2run-sessie vanaf dinsdag 4 OKTOBER en dit om 19 uur.
Dezelfde dag start om 18 uur 45 een sessie naar 10.
Bedoeling is dat de jogger(-in-spé) in 10 weken tijd zonder prestatiedwang 5 of 10 kilometer leert lopen.
Begeleiding door ervaren jogbegeleiders is voorzien op vaste uren op dinsdag, donderdag en zondag.
Op donderdag 22 SEPTEMBER om 19u15 vindt een informatie-vergadering plaats in het clubhuis naast de piste.
Het inschrijvingsgeld bedraagt 40 euro en dit voor 30 trainingen (€1.30 per training); waarvan een gedeelte terugbetaald wordt door de mutualiteiten.
Voor meer info: website www.atletiekvita.be, email via vita@telenet.be of bellen naar Eddy De Vogelaer: 0476/554.557.