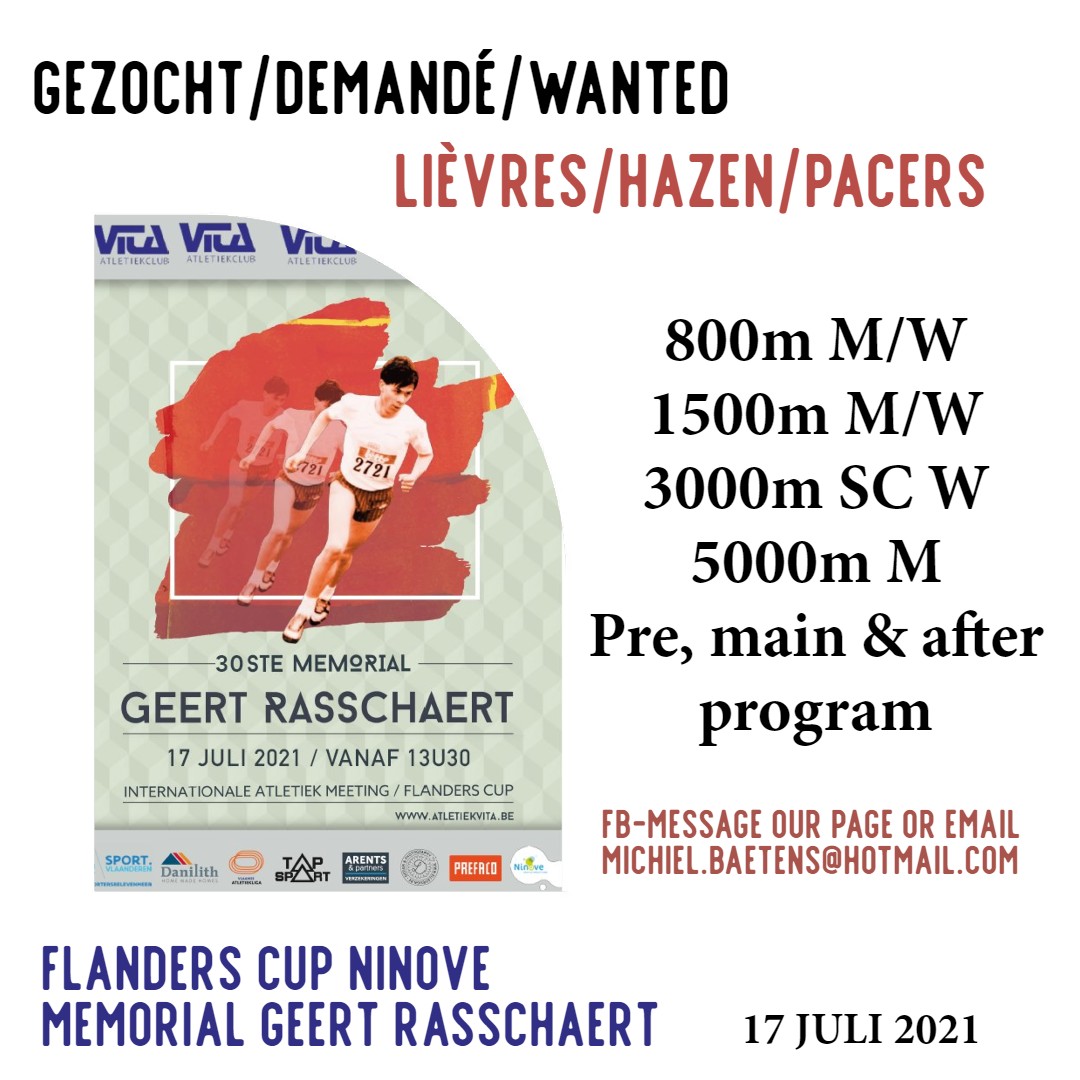 Ben ji of ken jij een atleet die wil hazen op onze Flanders cup op 17 juli? Stuur ons dan zeker een bericht!
Nous sommes a la recherche de lièvres pour notre Flanders Cup le 17e Juillet. Contactez nous!
Want to pace at the Flanders Cup on the 17th of July? Please contact us!
michiel.baetens@hotmaiLcom